Learn to Dance at The Rhythm Room in Dallas
Dallas' best dance classes for Traditional Ballroom, Latin Ballroom, Swing/Lindy Hop and Salsa for over 15 years!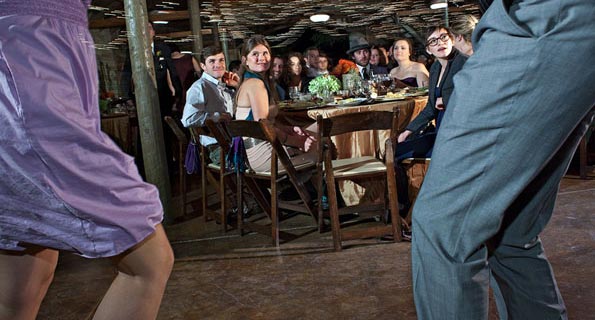 We teach social dance designed to make you look and feel relaxed on the dance floor. Choose from private dance lessons, group dance classes or a combination of the two. Come by yourself or with a partner.
Whether you're getting ready for a special event, looking for a fun way to get in shape or want to make new friends, learning to ballroom dance or swing dance is a great way to do it. Our dance lessons are designed to suit individual or couple's specific needs.
Unlike other ballroom dance studios, we do not require long-term contracts. Our pricing structure for dance classes is upfront and easy to understand. Our adult dance classes will have you feeling comfortable and confident on the dance floor.
New group ballroom and swing dance classes are starting soon!
Learn the Traditional Ballroom Dances including Waltz, Fox Trot, Swing & Tango in our Ballroom Sampler Class. Learn the Latin Dances including Salsa, Merengue, Cha Cha and Rumba in our Latin Ballroom Class. And learn East Coast Swing Dance and Lindy Hop in our East Coast Swing/Lindy Hop Dance Class.
Gift Certificates for Dance Lessons
Gift Certificates for private dance lessons and group dance classes are available. Dancing is fun and it's a great way to exercise without feeling like you're exercising. Click here to give the gift of dance.
Testimonials
"I didn't think I would have fun at dance lessons and didn't think I could ever dance, but Elaine made it easy and I had a great time." - John H.
"Elaine's classes instill the confidence to get you off your couch and out social dancing." - Eleni B.
"I love the Rhythm Room! ...it has a great atmosphere that is not intimidating. The instructor is wonderful! This makes for a really fun weekly date and you can go to dinner up the street beforehand for a little extra romance! (Or go on your own! You switch partners constantly so you really learn different dancing styles.)" - Julie M.